V20 to meet in Washington DC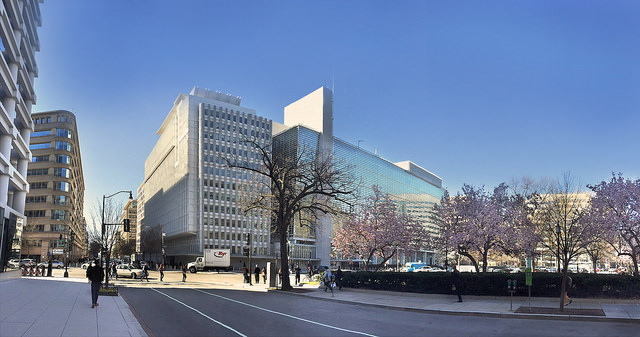 Photo Caption: World Bank, Washington DC Source: Michael Foley (Flickr) Licence: CC BY-NC-ND 2.0
29-30 March 2016, Washington, DC
V20 delegates will meet at Washington DC on 29-30 March for the first time since the foundation of the V20 Group in October last year. This 2nd meeting of the V20 Working Group, hosted by the Department of Finance of the Philippines, aims to prepare and advance the full range of the V20's work ahead of the 2nd V20 Ministerial Dialogue on 14 April 2016. Items for discussion include the V20 Action Plan and plans for the creation of a V20 Risk Pooling Mechanism. V20 delegates will also engage in a structured dialogue with key V20 stakeholders, including representatives of multi-lateral institutions, think tanks, the G20 Green Finance Study Group and leading private sector actors.
Related News
PRESS RELEASE  Forum of 68 vulnerable countries call for climate prosperity, debt action at UNGA 78 United Nations (UN), NY,...
Terms of Reference: Co-Director of the Global Shield Secretariat, responsible for Global Strategy and Engagement Summary ...
GRAPHIC: V20 senior officials from 35 different countries meet virtually on September 12, ahead of the CVF Leaders Meeting at the ...