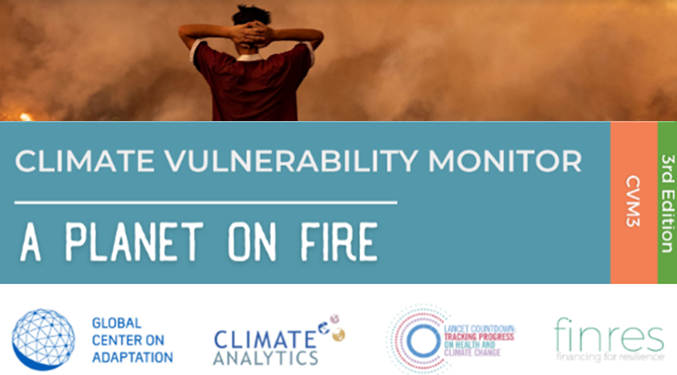 The executive summary presents the key messages that result from the CVM3's two-year collaborative research assessment at the national level of present and potential future climate change impacts on the environment, economy and public health.
The third edition of the Climate Vulnerability Monitor (CVM) is an independent global assessment of the impacts of human-induced climate change in the 21st century, presenting national-level data summarized in this report across 32 distinct impact indicators mainly through regional analysis, supplemented by select country examples.
The key points presents an infographic on the CVM3's assessments for anthropogenic climate change impacts, specifically economic and financial impacts, food security risks, and health impacts.
The methodological notes outline the methods, approaches and anticipated results of the respective Research Consortium Partners, which provide novel elements to the Monitor out of state-of-the-art developments out of the scientific community.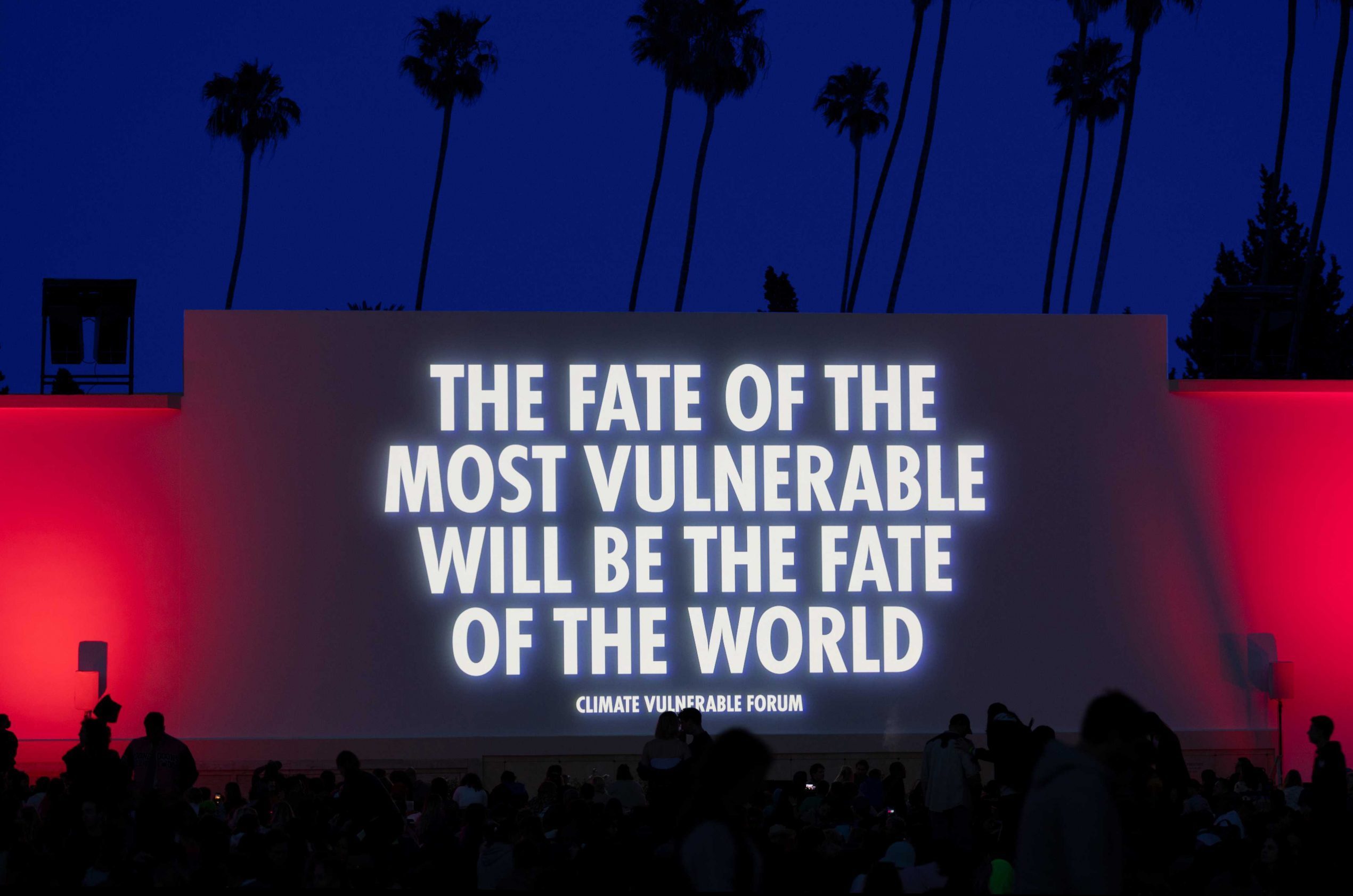 © 2022 Jenny Holzer, member Artists Rights Society (ARS), NY
Photo: Steven Calcote