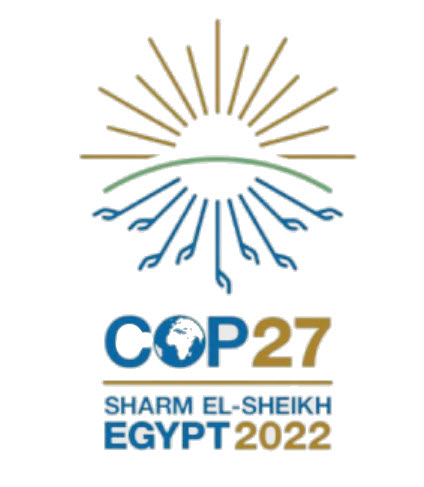 IRENA Legislators Dialogue: Multi-Actor Partnerships for Renewable Energy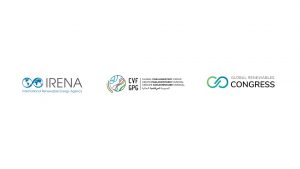 Location: IRENA Pavilion
Saturday, 12 November 2022, 2:00-4:00pm
ABOUT THIS EVENT
The International Renewable Energy Agency (IRENA), in collaboration with the Climate Vulnerable Forum Global Parliamentary Group (CVF GPG), and the Global Renewable Congress (GRC) is hosting the 'IRENA Legislators Dialogue: Multi-Actor Partnerships for Renewable Energy, on the sidelines of COP27 in Sharm El Sheikh, Egypt. The IRENA Legislators Dialogue will be held on 12 November 2022 at the COP27 IRENA pavilion.
Building on the outcomes of last year's COP26 and of the annual IRENA Legislators Forum, the IRENA Legislators Dialogue aims to strengthen the Agency's ongoing engagement with Legislators and Members of Parliament worldwide. It provides an inclusive platform for diverse discussions on issues of importance, such as sharing knowledge and ideas on the Multi-actor Partnerships (MAPs) and the just energy transition partnerships (JET-Ps). MAPs have proven to be an effective tool for advancing the energy transition, especially at the local level, with solutions tailored to the specific circumstances of each region.
The focus of the discussion will be on how governments can deliver on their promises to take action towards 1.5 ºC, and build a just, sustainable, and resilient future for all. The roundtable event brings together legislators and stakeholders to identify how multi-actor partnerships for a just energy transition can be further developed to promote renewable energy expansion in G20/G7 countries and climate-vulnerable countries. The event will provide an opportunity to deal with the following key questions:
What are renewable energy potentials in G20 countries?
How are multi-actor partnerships driving the Renewable Energy Transition?
What are the lessons learned from successful JET-Ps in Countries of the Global South?
How can renewable energy deployment be accelerated in climate-vulnerable countries?
How can multi-actor partnerships increase international investment in renewable energy?
EVENT DETAILS
Date: 12 November 2022
Time: 02:00 pm EET /12:00 pm GMT/04:00 pm GST
Venue: IRENA Pavilion at COP27, Sharm El-Sheikh International Convention Center, Egypt
Organiser: IRENA, GRC and CVF GPG
Format: In person event
Language: The event will be conducted in English