Statement delivered by H.E. Mambury Njie, Hon Minister of Finance and Economic Affairs of The Gambia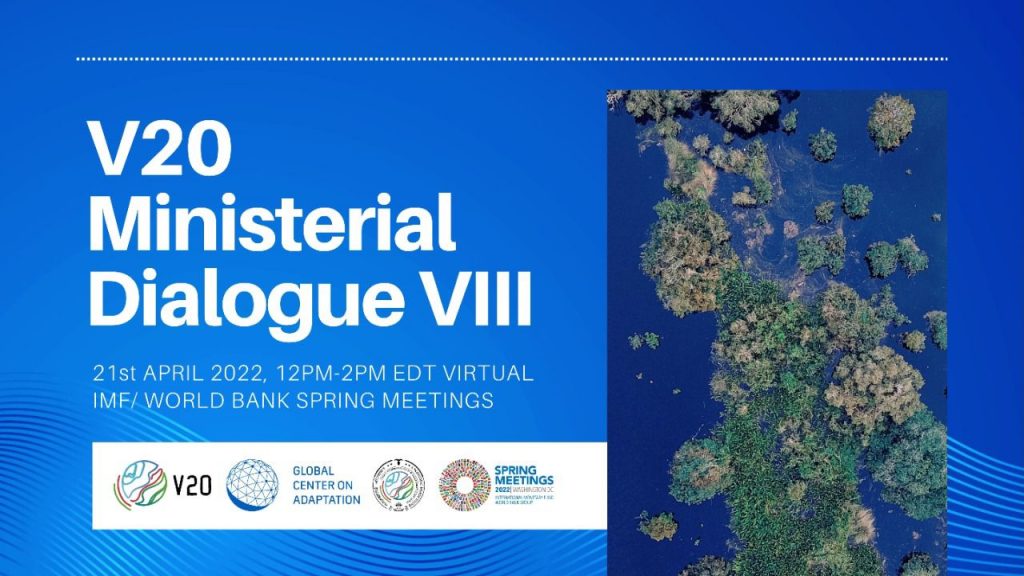 V20 MINISTERIAL DIALOGUE VIII- 21 April, 2022
 Statements
10:00 pm Dhaka time/12:00 pm Washington DC time
Statement delivered by H.E. Mambury Njie, Hon Minister of Finance and Economic Affairs of The Gambia
H.E. Mambury Njie
Hon Minister of Finance and Economic Affairs of The Gambia
Distinguished V20 Finance Ministers, Distinguished Ladies and Gentlemen, the IPCC report confirms that Africa is the most vulnerable by all metrics, and the Gambia is one of the country's most vulnerable to the effects of climate change, owing to its low, light topography. To support climate action at such a scale and timeframe, we need international institutions to play an important role in fostering an internationally resourced and orderly transition to a climate resilient and low-carbon sustainable economy.
I'm very pleased to be representing the V20 as the co-chair in the InsuResielience Glopal Partnership with a goal is to reduce the financial protection gap by protecting over five hundred million poor and vulnerable people.  This partnership can also support vital subsidization of premium for promoting early-stage market growth for risk management and financing, and the creation of an adequately resourced uncoordinated global sphere.
Distinguished Ladies and Gentlemen, it is important that we strive for a global shield as a centralized mechanism for adaptation and resilience, can build domestic regional and international markets in order to avert, minimize and address losses and damages.  We hope that our joint efforts with G7 and G20 can make us all better off, because we can build a market to handle this risk and derive adaptation investment in a highly effective way.  And to encourage a system that delivers the objective of resilience to economies and climate justice to community. I thank you all for your kind attention.
[END]
Related News
Chair Closing delivered by H.E. Ken Ofori-Atta, Hon. Finance Minister of Republic of Ghana V20 MINISTERIAL DIALOGUE X 16 April...
Statement delivered by Mr. Manish Bapna, President and CEO, Natural Resources Defense Council (NRDC) V20 MINISTERIAL DIALOGUE X...
Statement delivered by Ms. Marilou Uy, Task Force on Climate, Development and the IMF V20 MINISTERIAL DIALOGUE X 16 April 2023...