Statement delivered by Mr. Bo LI, Deputy Managing Director, The International Monetary Fund (IMF)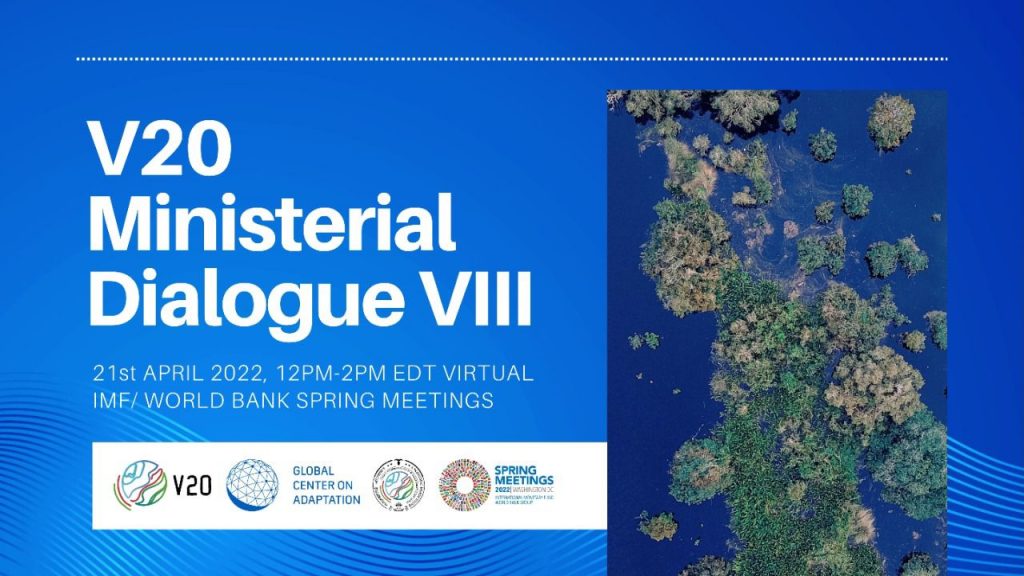 V20 MINISTERIAL DIALOGUE VIII- 21 April, 2022
 Statements
10:00 pm Dhaka time/12:00 pm Washington DC time
Statement delivered by Mr. Bo LI, Deputy Managing Director, The International Monetary Fund (IMF)
Mr. Bo LI
Deputy Managing Director, IMF
Recent IPCC reports leave no doubts. Climate is changing and will continue to change, even with intensive mitigation efforts. All countries, but especially the most vulnerable to climate change, must adapt, for example, by safeguarding agriculture, managing the impact of rising seas, and making infrastructure more resilient. The benefits of adaptation are difficult to estimate with precision, but there is growing consensus that well-crafted policies can produce large returns and can be very effective at reducing climate change damages. But adaptation can also be expensive, especially in many poor and vulnerable countries, which points to potentially difficult trade-offs. This is why adaptation is most productive when it is fully integrated with other development goals to promote sustainable and resilient growth. This requires integrating adaptation into macro economic planning, an area where the IMF is ready to help its members. The international community can help by providing financial support and developing institutional capacity. To be fruitful, adaptation support should supplement existing aid not substitute for it. To help its members, the IMF will be including analysis of climate risks and adaptation in our annual Article IV consultations.
We are also extending capacity development support, which now includes climate macro economic assessment programs, climate-focused public investment management assessments, green public financial management and training, including a new external course on the macroeconomics on climate change. We are launching this course this week. With member nations and partners, we are developing financing solutions such as the proposed Resilience and Sustainability Trust (RST) to channel financial resources to vulnerable countries.
It is important to conclude by saying that climate adaptation cannot replace climate mitigation.  Unless global temperature is stabilized, adaptation would become impossibly expensive. The IMF is working to support our members on both mitigation and adaptation sides to help ensure that transition to a low carbon economy is effective, efficient, and equitable in all countries.
[END]
Related News
Chair Closing delivered by H.E. Ken Ofori-Atta, Hon. Finance Minister of Republic of Ghana V20 MINISTERIAL DIALOGUE X 16 April...
Statement delivered by Mr. Manish Bapna, President and CEO, Natural Resources Defense Council (NRDC) V20 MINISTERIAL DIALOGUE X...
Statement delivered by Ms. Marilou Uy, Task Force on Climate, Development and the IMF V20 MINISTERIAL DIALOGUE X 16 April 2023...