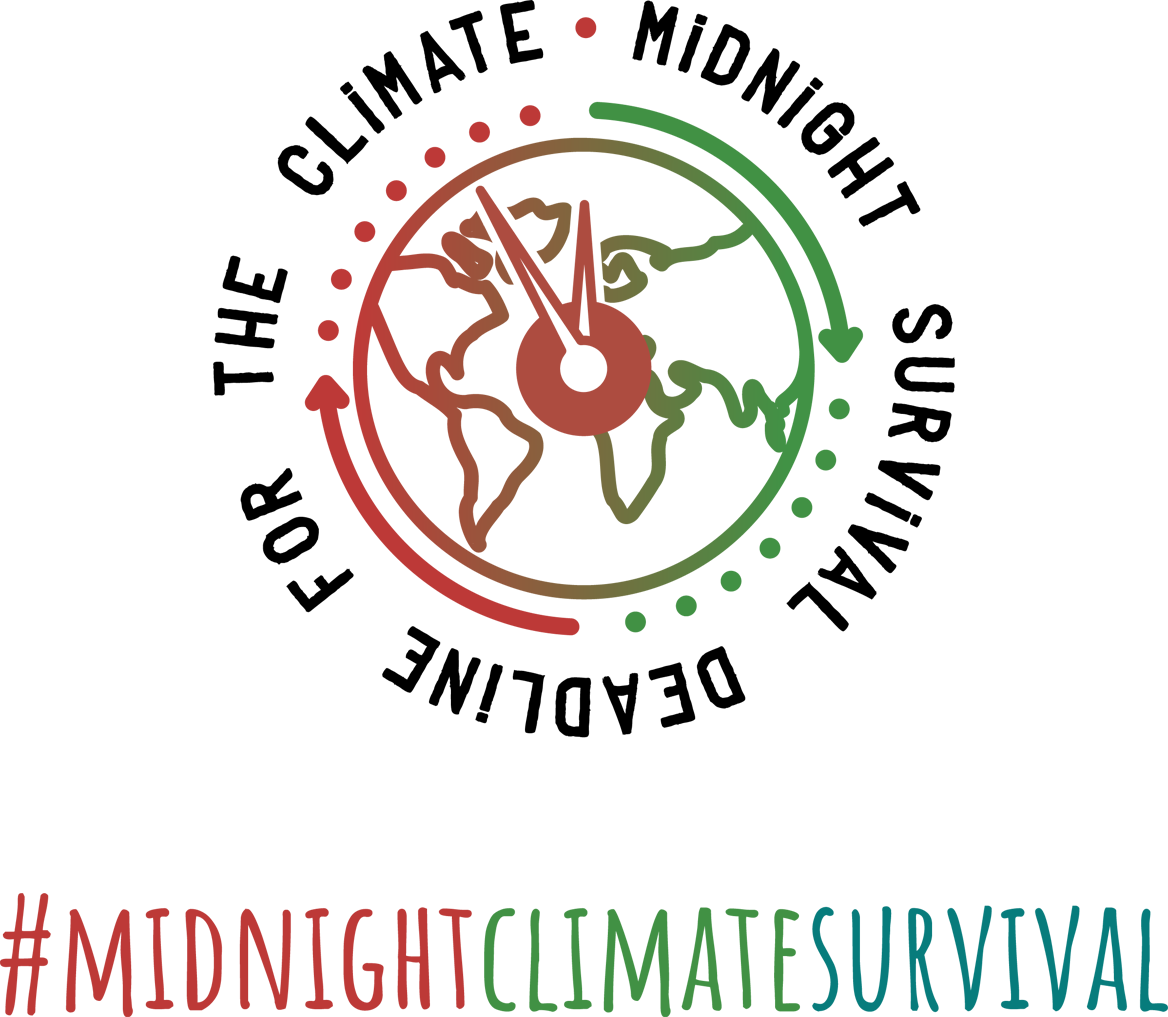 DELIVERING PARIS COMMITMENTS
CLIMATE SURVIVAL LEADERSHIP
Will your nation deliver more ambition to combat climate change and stand up for the survival of people and planet this year? This constantly updated page tracks commitments from all countries to deliver stronger, new 2030 climate targets in 2020, in-line with the Paris Agreement. Find out below whether your country intends to show leadership and "build back better" by committing then submitting to the UN its own stronger climate targets. All nations have till midnight 31 December 2020 to deliver.
2020 CLIMATE SURVIVAL LEADERSHIP BAROMETER
ENHANCED NEW PARIS NDC CLIMATE TARGETS IN 2020
LEGEND:
LATEST POSTS
Sharm El-Sheikh, 14 November 2022 – The Vulnerable 20 Group of Finance Ministers (V20) of 58 climate vulnerable economies and ...
Climate Vulnerable Forum and Lancet Countdown Launches Health Data Explorer at COP27 12 November 2022, Sharm el Sheikh - Unab...
Sharm El-Sheikh, 8 Nov 2022 –  President Nana Akufo-Addo of the Republic of Ghana, Chair of the Climate Vulnerable Forum, and Pres...
2020 CLIMATE LEADERSHIP SURVIVAL TRACKING
ENHANCED NEW 2020 PARIS CLIMATE TARGETS
Last Updated: December 2, 2020 07:25 pm
Time zone in Bangladesh (GMT+6)
| Country | Committed | Submitted | Date Submitted | Better Emissions Target | Better Resilience Target | Latest | Target Sufficiency |
| --- | --- | --- | --- | --- | --- | --- | --- |
| Afghanistan | Yes | No | | No data | No data | | No data |
| Albania | No | No | | No data | No data | | No data |
| Algeria | No | No | | No data | No data | | No data |
| Andorra | Yes | Yes | 19 May 2020 | No | Yes | 2020 NDC update raises resilience ambition but no change for emissions ambition | No data |
| Angola | Yes | No | | No data | No data | First Paris NDC, dated Nov 2015, submitted on 15 Nov 2020 | No data |
| Antigua and Barbuda | Yes | No | | No data | No data | | No data |
| Argentina | Yes | No | | No data | No data | | Beyond 4°C World |
| Armenia | Yes | No | | No data | No data | | No data |
| Australia | Yes | No | | No data | No data | | 3°C World |
| Austria | Yes | No | | No data | No data | | No data |
| Azerbaijan | No | No | | No data | No data | | No data |
| Bahamas | Yes | No | | No data | No data | | No data |
| Bahrain | No | No | | No data | No data | | No data |
| Bangladesh | Yes | No | | No data | No data | | No data |
| Barbados | Yes | No | | No data | No data | | No data |
| Belarus | Yes | No | | No data | No data | | No data |
| Belgium | Yes | No | | No data | No data | | No data |
| Belize | Yes | No | | No data | No data | | No data |
| Benin | Yes | No | | No data | No data | | No data |
| Bhutan | Yes | No | | No data | No data | | 2°C Compatible |
| Bolivia (Plurinational State of) | No | No | | No data | No data | | No data |
| Bosnia and Herzegovina | No | No | | No data | No data | | No data |
| Botswana | Yes | No | | No data | No data | | No data |
| Brazil | No | No | | No data | No data | | 3°C World |
| Brunei Darussalam | Yes | No | | No data | No data | | No data |
| Bulgaria | Yes | No | | No data | No data | | No data |
| Burkina Faso | Yes | No | | No data | No data | | No data |
| Burundi | Yes | No | | No data | No data | | No data |
| Cabo Verde | Yes | No | | No data | No data | | No data |
| Cambodia | Yes | No | | No data | No data | | No data |
| Cameroon | No | No | | No data | No data | | No data |
| Canada | Yes | No | | No data | No data | 2020 NDC update commitment to exceed existing targets on 17 Nov 2020 (pending submission) | 3°C World |
| Central African Republic | Yes | No | | No data | No data | | No data |
| Chad | Yes | No | | No data | No data | | No data |
| Chile | Yes | Yes | 8 Apr 2020 | Yes | Yes | 2020 NDC update raises ambition for both emissions and resilience | 1.5ºC compatible |
| China | Yes | No | | No data | No data | 2020 NDC update commitment to earlier peaking of emissions announced on 23 Sept 2020 (pending submission) | 4°C World |
| Colombia | Yes | No | | No data | No data | | No data |
| Comoros | Yes | No | | No data | No data | | No data |
| Congo | No | No | | No data | No data | | No data |
| Cook Islands | Yes | No | | No data | No data | | No data |
| Costa Rica | Yes | No | | No data | No data | | 2°C Compatible |
| Côte d'Ivoire | Yes | No | | No data | No data | | No data |
| Croatia | Yes | No | | No data | No data | | No data |
| Cuba | Yes | Yes | 16 Sep 2020 | Yes | Yes | 2020 NDC update raised ambition for both emissions and resilience | No data |
| Cyprus | Yes | No | | No data | No data | | No data |
| Czech Republic | Yes | No | | No data | No data | | No data |
| DR Congo | Yes | No | | No data | No data | | No data |
| Denmark | Yes | No | | No data | No data | | No data |
| Djibouti | Yes | No | | No data | No data | | No data |
| Dominica | Yes | No | | No data | No data | | No data |
| Dominican Republic | Yes | No | | No data | No data | | No data |
| DPR Korea | Yes | Yes | 19 Sep 2019 | No | No | 2020 NDC update failed to raise any ambition | No data |
| Ecuador | Yes | No | | No data | No data | | No data |
| Egypt | No | No | | No data | No data | | No data |
| El Salvador | No | No | | No data | No data | | No data |
| Equatorial Guinea | No | No | | No data | No data | | No data |
| Eritrea | Yes | No | | No data | No data | | No data |
| Estonia | Yes | No | | No data | No data | | No data |
| Eswatini | No | No | | No data | No data | | No data |
| Ethiopia | Yes | No | | No data | No data | | 2°C Compatible |
| European Union | Yes | No | | No data | No data | | 3°C World |
| Fiji | Yes | No | | No data | No data | | No data |
| Finland | Yes | No | | No data | No data | | No data |
| France | Yes | No | | No data | No data | | No data |
| Gabon | No | No | | No data | No data | | No data |
| Gambia | Yes | No | | No data | No data | | 1.5°C Compatible |
| Georgia | Yes | No | | No data | No data | | No data |
| Germany | Yes | No | | No data | No data | | 4°C World |
| Ghana | Yes | No | | No data | No data | | No data |
| Greece | Yes | No | | No data | No data | | No data |
| Grenada | Yes | Yes | 30 Nov 2019 | No | Yes | 2020 NDC submission raises resilience ambition but no change for emissions ambition. | No data |
| Guatemala | Yes | No | | No data | No data | | No data |
| Guinea | Yes | No | | No data | No data | | No data |
| Guinea-Bissau | Yes | No | | No data | No data | | No data |
| Guyana | Yes | No | | No data | No data | | No data |
| Haiti | Yes | No | | No data | No data | | No data |
| Honduras | Yes | No | | No data | No data | | No data |
| Hungary | Yes | No | | No data | No data | | No data |
| Iceland | No | No | | No data | No data | | No data |
| India | No | No | | No data | No data | | 2°C Compatible |
| Indonesia | Yes | No | | No data | No data | | 4°C World |
| Iran (Islamic Republic of) | No | No | | No data | No data | | No data |
| Iraq | No | No | | No data | No data | | No data |
| Ireland | Yes | No | | No data | No data | | No data |
| Israel | No | No | | No data | No data | | No data |
| Italy | Yes | No | | No data | No data | | No data |
| Jamaica | Yes | Yes | 30 Jun 2020 | Yes | Yes | 2020 NDC update raises ambition for both emissions and resilience | No data |
| Japan | Yes | Yes | 31 Mar 2020 | No | No | Commitment to enhanced NDC ambition without specification in 2020 NDC update communication (any better NDC targets pending submission) | 4°C World |
| Jordan | No | No | | No data | No data | | No data |
| Kazakhstan | No | No | | No data | No data | | 3°C World |
| Kenya | Yes | No | | No data | No data | | 2°C Compatible |
| Kiribati | Yes | No | | No data | No data | | No data |
| Kuwait | No | No | | No data | No data | | No data |
| Kyrgyzstan | No | No | | No data | No data | | No data |
| Lao People's Democratic Republic | Yes | No | | No data | No data | | No data |
| Latvia | Yes | No | | No data | No data | | No data |
| Lebanon | Yes | No | | No data | No data | | No data |
| Lesotho | Yes | Yes | 22 June 2018 | No | Yes | 2018 NDC update raises resilience ambition but no change for emissions ambition | No data |
| Liberia | Yes | No | | No data | No data | | No data |
| Libya | No | No | | No data | No data | | No data |
| Liechtenstein | No | No | | No data | No data | | No data |
| Lithuania | Yes | No | | No data | No data | | No data |
| Luxembourg | Yes | No | | No data | No data | | No data |
| Madagascar | Yes | No | | No data | No data | | No data |
| Malawi | Yes | No | | No data | No data | | No data |
| Malaysia | Yes | No | | No data | No data | | No data |
| Maldives | Yes | No | | No data | No data | | No data |
| Mali | Yes | No | | No data | No data | | No data |
| Malta | Yes | No | | No data | No data | | No data |
| Mauritania | Yes | No | | No data | No data | | No data |
| Mauritius | Yes | No | | No data | No data | | No data |
| Mexico | Yes | No | | No data | No data | | 3°C World |
| Micronesia (Federated States of) | Yes | No | | No data | No data | | No data |
| Monaco | No | No | | No data | No data | | No data |
| Mongolia | Yes | Yes | 13 Oct 2020 | Yes | Yes | 2020 NDC update raises ambition for both emissions and resilience | No data |
| Montenegro | Yes | No | | No data | No data | | No data |
| Morocco | Yes | No | | No data | No data | | 1.5°C Compatible |
| Mozambique | Yes | No | | No data | No data | | No data |
| Myanmar | Yes | No | | No data | No data | | No data |
| Namibia | Yes | No | | No data | No data | | No data |
| Nauru | Yes | No | | No data | No data | | No data |
| Nepal | Yes | No | | No data | No data | | No data |
| Netherlands | Yes | No | | No data | No data | | No data |
| New Zealand | Yes | Yes | 22 Apr 2020 | No data | No data | 2020 NDC update failed to raise any ambition | 3°C World |
| Nicaragua | Yes | No | | No data | No data | | No data |
| Niger | Yes | No | | No data | No data | | No data |
| Nigeria | No | No | | No data | No data | | No data |
| Niue | Yes | No | | No data | No data | | No data |
| Norway | Yes | Yes | 6 Feb 2020 | Yes | No | 2020 NDC update raises emissions ambition but no change for resilience ambition | 3°C World |
| Oman | No | No | | No data | No data | | No data |
| Pakistan | Yes | No | | No data | No data | | No data |
| Palau | Yes | No | | No data | No data | | No data |
| Palestine | Yes | No | | No data | No data | | No data |
| Panama | Yes | No | | No data | No data | | No data |
| Papua New Guinea | Yes | No | | No data | No data | | No data |
| Paraguay | No | No | | No data | No data | | No data |
| Peru | Yes | No | | No data | No data | | 3°C World |
| Philippines | Yes | No | | No data | No data | | 2°C Compatible |
| Poland | Yes | No | | No data | No data | | No data |
| Portugal | Yes | No | | No data | No data | | No data |
| Qatar | No | No | | No data | No data | | No data |
| Republic of Korea | No | No | | No data | No data | | 4°C World |
| Republic of Moldova | Yes | Yes | 3 Mar 2020 | Yes | Yes | 2020 NDC update raises ambition for both emissions and resilience | No data |
| Romania | Yes | No | | No data | No data | | No data |
| Russian Federation | Yes | Yes | 25 Nov 2020 | No | Yes | 2020 NDC submission raises resilience ambition but no change for emissions ambition | 4°C World |
| Rwanda | Yes | Yes | 19 May 2020 | Yes | Yes | 2020 NDC update raises ambition for both emissions and resilience | No data |
| Saint Kitts and Nevis | Yes | No | | No data | No data | | No data |
| Saint Lucia | Yes | No | | No data | No data | | No data |
| Saint Vincent and the Grenadines | Yes | No | | No data | No data | | No data |
| Samoa | Yes | No | | No data | No data | | No data |
| San Marino | No | No | | No data | No data | | No data |
| Sao Tome and Principe | Yes | No | | No data | No data | | No data |
| Saudi Arabia | No | No | | No data | No data | | Beyond 4°C World |
| Senegal | Yes | No | | No data | No data | | No data |
| Serbia | Yes | No | | No data | No data | | No data |
| Seychelles | Yes | No | | No data | No data | | No data |
| Sierra Leone | Yes | No | | No data | No data | | No data |
| Singapore | Yes | Yes | 30 Mar 2020 | No | Yes | 2020 NDC update raises resilience ambition but no change for emissions ambition | 4°C World |
| Slovakia | Yes | No | | No data | No data | | No data |
| Slovenia | Yes | No | | No data | No data | | No data |
| Solomon Islands | Yes | No | | No data | No data | | No data |
| Somalia | Yes | No | | No data | No data | | No data |
| South Africa | No | No | | No data | No data | | 4°C World |
| South Sudan | Yes | No | | No data | No data | | No data |
| Spain | Yes | No | | No data | No data | | No data |
| Sri Lanka | Yes | No | | No data | No data | | No data |
| Sudan | Yes | No | | No data | No data | | No data |
| Suriname | Yes | Yes | 8 Dec 2019 | Yes | Yes | 2020 NDC update raises ambition for both emissions and resilience | No data |
| Sweden | Yes | No | | No data | No data | | No data |
| Switzerland | Yes | Yes | 19 Feb 2020 | No data | No data | 2020 NDC update failed to raise any ambition | 3°C World |
| Syrian Arab Republic | No | No | | No data | No data | | No data |
| Tajikistan | No | No | | No data | No data | | No data |
| Thailand | Yes | Yes | 25 Oct 2020 | No | Yes | 2020 NDC update raises resilience ambition but no change for emissions ambition | No data |
| The Republic of North Macedonia | Yes | No | | No data | No data | | No data |
| The Republic of the Marshall Islands | Yes | No | | No data | No data | Second 2018 NDC maintained the emissions ambition for 2025, 2030 and 2050 and pledged to develop a national adaptation plan | No data |
| Timor-Leste | Yes | No | | No data | No data | | No data |
| Togo | Yes | No | | No data | No data | | No data |
| Tonga | Yes | No | | No data | No data | | No data |
| Trinidad and Tobago | Yes | No | | No data | No data | | No data |
| Tunisia | Yes | No | | No data | No data | | No data |
| Turkey | No | No | | No data | No data | | Beyond 4°C World |
| Turkmenistan | No | No | | No data | No data | | No data |
| Tuvalu | Yes | No | | No data | No data | | No data |
| Uganda | Yes | No | | No data | No data | | No data |
| Ukraine | Yes | No | | No data | No data | | Beyond 4°C World |
| United Arab Emirates | No | No | | No data | No data | | 4°C World |
| United Kingdom of Great Britain and Northern Ireland | Yes | No | | No data | No data | 2020 NDC update commitment announced on 18 Nov 2020 (pending submission) | 3°C World |
| United Republic of Tanzania | Yes | No | | No data | No data | | No data |
| United States of America | No | No | | No data | No data | Withdrawal from the Paris Agreement entirely on 4 November 2020 | No data |
| Uruguay | Yes | No | | No data | No data | | No data |
| Uzbekistan | No | No | | No data | No data | | No data |
| Vanuatu | Yes | No | | No data | No data | | No data |
| Venezuela (Bolivarian Republic of) | No | No | | No data | No data | | No data |
| Viet Nam | Yes | Yes | 10 Sep 2020 | Yes | Yes | 2020 NDC update raises ambition for both emissions and resilience | Beyond 4°C World |
| Yemen | Yes | No | | No data | No data | | No data |
| Zambia | Yes | No | | No data | No data | March 2020 communication specifies NDC submission by June 2020 (pending submission). | No data |
| Zimbabwe | Yes | No | | No data | No data | | No data |
| | | | | | | | |
| 197 | 154 | 19 | | | | | |